Written By Hannah Corkhill
Like always, all eyes were on the stars from the screens as they arrived onto this year's 75th globe awards red carpet. Fashion focus was far behind for this event however, as a new and much more important theme took centre stage.
Weeks before this renowned event, hundreds of actors and actresses signed up to what's now called the 'Times Up' campaign, which is the leading role for gender equality in the workplace.
Vogue called it "How to make clothes mean more" which is amazing, if there is a worthy cause (much like this one) and a highly-publicised event (like the golden globes) and there is a way to make clothes and the people who are wearing them that are also highly publicised mean more then it's a win, win situation and gives the event a little more action and the people attending more to talk about.
Most wore black in solidarity and supported this very important and relevant cause by also wearing 'Times Up' pins and supported the many women who recently came forward with allegations of sexual misconduct in the industry.
MENS RED CARPET WINNER- James Franco
The Times Up campaign also includes a legal defence fund which is heavily backed by donations from members. Its main objective is intended to help less privileged women peruse action against those who violate them.
"We feel emboldened to stand together in a thick black line dividing then from now" said the very wise Meryl Streep, who has supported this cause from the beginning.
Will this cause fight its way through to the Oscars? I can only hope so.
In the meantime, take a look at this years red carpets finest and remember,
It's no longer "who are you wearing", its "why are you wearing".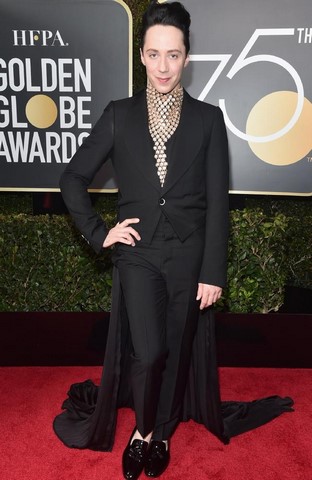 Written By Hannah Corkhill
Instagram - @hannahcorkhill
www.hanahcorkhill.com